FiORi Coffee is a family-owned and operated artisan coffee roaster, based in the picturesque Swan Valley. Established in 2006, our focus has always been on delivering exceptional coffee and customer support. It's FiORi's goal to produce an excellent coffee experience. To achieve this, they have a dedicated team of q graders, regularly travelling to origin to source the best available green coffee beans.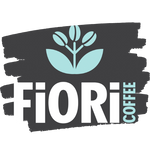 The passion begins with the Arabica bean right from the moment it's planted...
until it finds its way into a FiORi cup.