THE NORTHBRIDGE COFFEE ROASTERS HAVE BEEN
roasting coffee since 1936,
The journey from humble corner store in Northbridge to state-of-the-art Probat roasting facility has seen The Northbridge Coffee Roasters remain leaders in our field. They craft roast daily, creating the ultimate coffee experience and up-holding a family tradition that started more than half a century ago.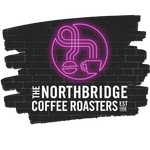 As coffee culture matures in Australia,
The Northbridge Coffee Roasters continue to be at the forefront of innovation, service and supply.
Sourcing and lovingly roasting the world's finest beans for there ever-growing range of clientele. They are proud to share there expertise and extend our commitment of excellence into a new era of coffee in Australia and beyond.